Drawing hands (and feet)
So rather then further disrupt the 10 Rules thread, I started one on drawing difficult things like hands and feet. Below is a collection of hands from the first ten pages of Venus in Furs. Most are quite small. Most are either some sort of emphatic gesture, or holding something. As you can see, many are very reduced, mere suggestions of hands. By working in the gestural fashion, I can focus on making the hnad a useful thing, and not worry so much about drawing all of the details right. This doesn't mean that artists should make a close study of drawing hands and feet.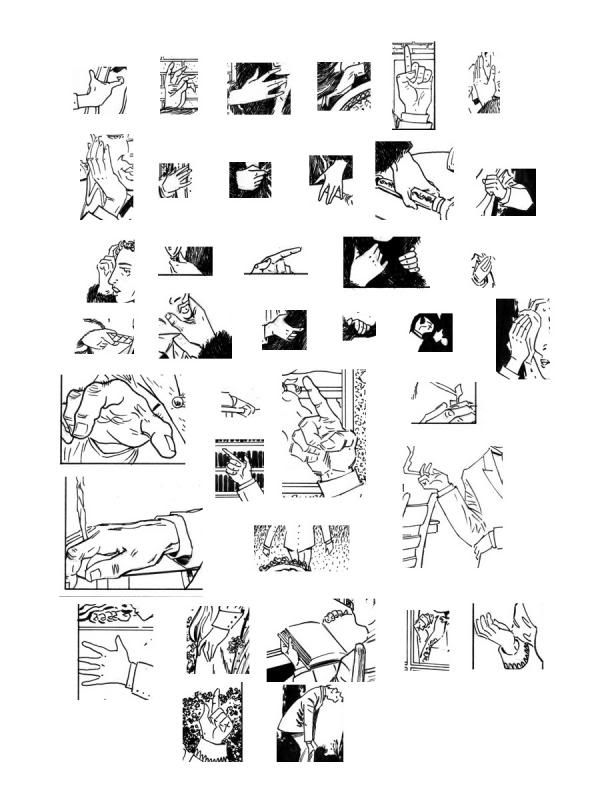 I think it would be cool to see how other artists approach drawing hands, feet, etc.